Summer Faculty Research Program
Broaden Your Research Interests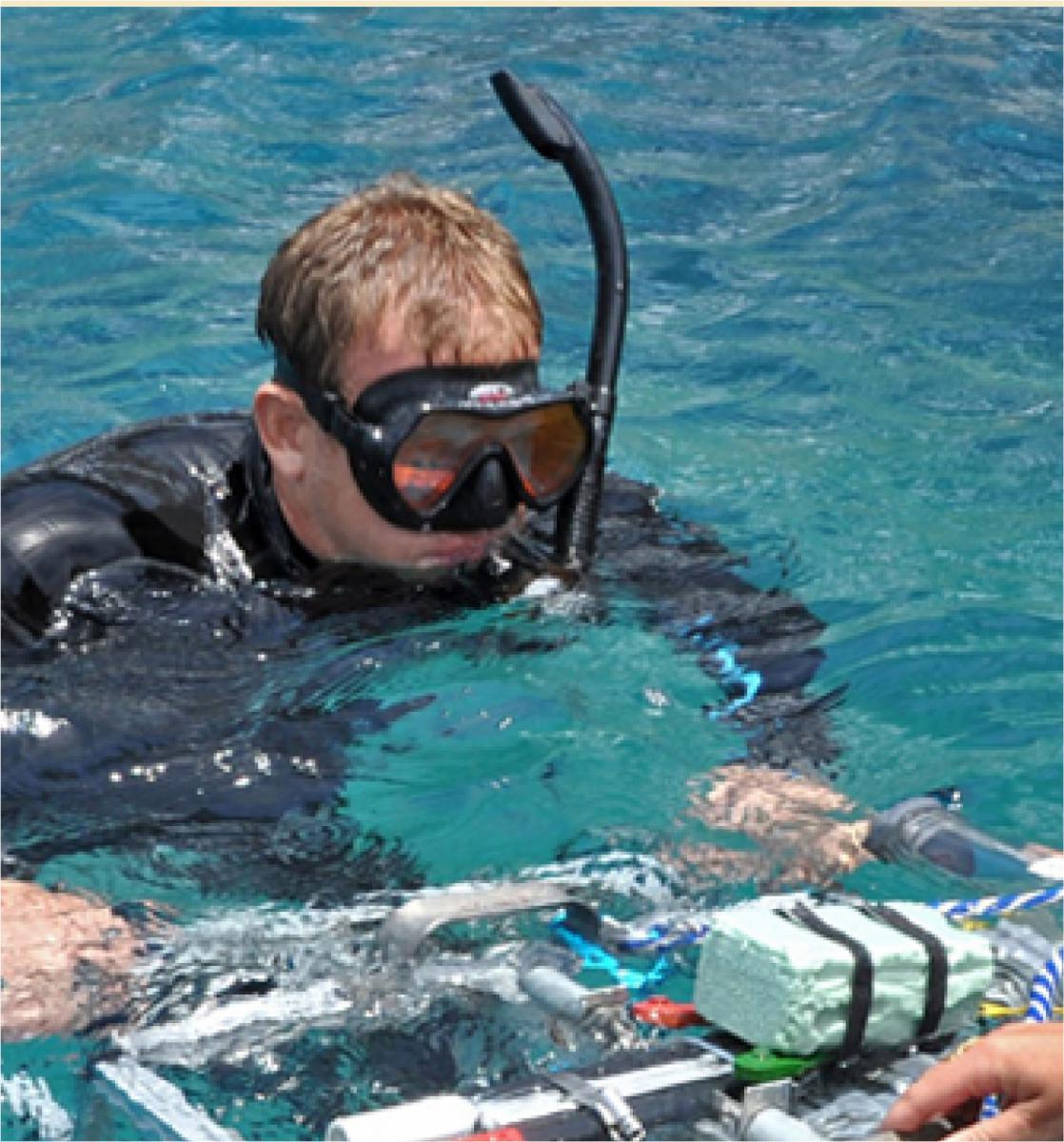 About the program
There are numerous benefits of the Summer Faculty Research Program:
Broaden the scope and horizon of faculty member's research interests and provide a foundation for future research collaborations.
Allow access to equipment and other resources not available at their home institution.
Provide an understanding of the Department of the Navy research interests and the technological implications thereof, thus enhancing the abilities of Fellows to pursue and obtain funding for research at their home institution.
Foster lasting relationships between Fellows and the researchers at the Navy laboratories.
Levels of Appointment
Three levels of appointment are available: Summer Faculty Fellow, Senior Summer Faculty Fellow, and Distinguished Summer Faculty Fellow. In order to be considered for the level that best matches your accomplishments, please submit a full CV.
Summer Fellows are typically those who are within the first six years since receiving they Ph.D. and holds a position of tenured track Assistant Professor or higher at a U.S. Department of Education accredited institution. The applicant must have at least one peer reviewed publication (in addition to the Ph.D. dissertation).
To qualify for appointment as a Senior Summer Faculty Fellow, the applicant typically must have at least six years of research experience in his/her field of expertise after earning a Ph.D. and hold the position of tenured Associate Professor or higher at a U.S. Department of Education accredited institution. The applicant must have published a minimum of one paper per year since their Ph.D. in a peer reviewed journal.
A limited number of appointments as Distinguished Summer Faculty Fellow are available for faculty members who hold the position of tenured Full Professor, preferably with endowed chair. Successful applicants typically will have published a minimum of 100 peer reviewed publications, are internationally recognized for their research achievements, and are a Scientific/Technical Society Fellow.
Levels will be determined by a committee of scientists and engineers. Decisions of the committee will be final. All participants will be evaluated each year.
Stipend
Stipends are tentatively set for $1,650 per week at the Summer Faculty Fellow level, $1,900 per week at the Senior Summer Faculty Fellow level, and $2,150 per week at the Distinguished Summer Faculty Fellow level.
Travel and Relocation
For those relocating greater than 50 miles from their home location, the program will provide $3,500 to cover the cost of transportation to and from their duty location, and the cost of temprary housing.
Eligibility
For all appointments, the applicant must be a U.S. citizen or legal permanent resident and hold a teaching or research position at a U.S. college or university. All permanent residents applying to the program must have their green card at the time of application. Please note that permanent residents are not accepted at all laboratories, so please review the Participating Laboratories Page to see who is eligible. Additionally, no Dual Citizens are being accepted at this time. If you hold another citizenship in addition to that of the United States, you will need to provide the following: a statement expressing your willingness to renounce your (dual) citizenship; and be willing to return your foreign passport to the embassy, providing a receipt or you may destroy the passport in the presence of a security official.
The ONR Summer Faculty Research Program is open to United States citizens and legal permanent residents. Some restrictions may apply to permanent residents regarding eligibility for a Department of Defense (DoD) security clearance. It is anticipated that basic research undertaken by the participants will usually be unclassified, in which case the participants will only need to be processed for a Facility Access Determination (FAD) if their sponsor verifies their need to work outside of normal duty hours. For some laboratories, a DoD security clearance at "Secret" level may be required to gain access to research facilities, in which case participation in the program is contingent upon the participants obtaining the proper clearance. Security clearance and access requirements vary from laboratory to laboratory. Please check with the laboratory coordinator.
Security Background Checks
All applicants should be aware that with the submission of your application to the ONR Summer Faculty Program you are agreeing to allow the Federal Government to perform a local and national search on your background.
Period of Appointment
Appointments will last for ten continuous weeks on site during May, June, July, and August.
Housing
Housing availability and cost vary from center to center. Navy host personnel may assist participants in finding suitable housing.